Auto UV Mapper tool 1.21 supporting Maya 2014×64 released!
Good news everyone!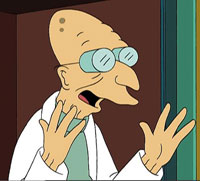 Again, with popular demands! I have finally got my hands on 2014×64 version of the Maya API so version 1.21 updated accordingly.
I know it took some time, but I do not build and release plugins unless I have legal access to the APIs in question even if it is for free.
Just uninstall previous version and install a new one version 1.21
Enjoy everyone!
And thanks for your "fan" letters such as this :
Hi,

I was curious if you had any plans to compile a Maya 2014 version of Auto UV Mapper. We recently switched over to 2014 at work and it's left a big hole in my UV workflow not being able to use the main functions in the script. Your work is great by the way, I don't know if I could have managed without it over the years.

Thanks,

Andrew Morris
Senior Environment Artist
Certain Affinity
It is much appreciated and nice knowing that there are still lots of people using this tool even I have not really updated it for a long time now.
It is this kind of encouragements that keeps this tool updated.
It is nice to know that I am contributing to the industry even if it is very small part of it.
It is super cool knowing that my effort is helping to build games around the world, be it small games or AAA games like Call of Duty , Halo.
Cheers.
Edit : Just found out some issue with Maya 2014.. for some reason command to check the free memory is not working properly in Maya 2014. Maybe something is changed that I am not aware of, or this could be a bug in Maya 2014. I will check this out on Monday and make sure the tool runs , regardless of this issue.